CAMPER VANS FOR ALL BUDGETS
Check out our camper van range below
Live Video Demonstration
Book Online Now!
Would you like a personal tour?
We are proud to offer live 'camper van video demonstrations' at Tribe Campers! Simply book a time slot from the calendar attached & we will send over a link, scheduled for your selected time & date. We utilise Zoom, for this, which is an easy, secure & reliable system for video chatting. You do not need to download anything, just click the link we send you and that's it!
Rest assured, the whole process is completely free of charge and there will be absolutely no pressure or 'sales tactics' employed. It is simply a safe and exciting way to start your camper van journey, no matter whether you are right at the start of the process or ready to buy!
GOT A QUESTION??
Just ask!
JAMES
James has worked in the leisure industry for over 10 years. A background in design & James is focused on making Tribe a name to remember in the UK camper market.
VERITY
Over 30 years experience in the Motor trade and Leisure industries. Verity is our in house upholsterer, making magic happen on seats and interiors! A one of a kind legend.
GEM
Gem, with a background in project management, plays a key role in the successful completion of camper deliveries. Ensuring the customers' camper arrives exactly as expected.
PAUL
With over 15 years in the motor trade, more specifically the last 5 years in the leisure industry, Paul offers a massive amount of knowledge and understanding. He's a pretty nice chap too!
AARON
Aaron (Or Azz) joined the Tribe workshop team in early 2021, working on all aspects of our custom build campers. You will find Aaron at the shows & in the workshop!
GILL
Gill joined the Tribe team in 2022, to help with the increasing demand on the bespoke van upholstery services we offer. A very welcomed addition to Verity's team!
NATHAN
Nathan brings a wealth of automotive, technical, EV & CAD/CNC knowledge. Joining in 2023, Nathan heads up the furniture production!
SOPHIE
Sophie keeps the ship sailing! Making sure our suppliers are paid, customers invoiced and the machine runs smoothly! (Plus the odd day of rummaging through our piles of receipts!)
SCRUFF (DOG)
Scruff has been in the guard dog business for over 10 years now. Scruff can be found sitting paws crossed in a sunny spot, paying little attention to his security duties.
YOU?
We are always open to look at expanding the team, at Tribe Campers. If you feel you might have something to offer then please, get in touch with us by emailing theteam@tribecampers.co.uk!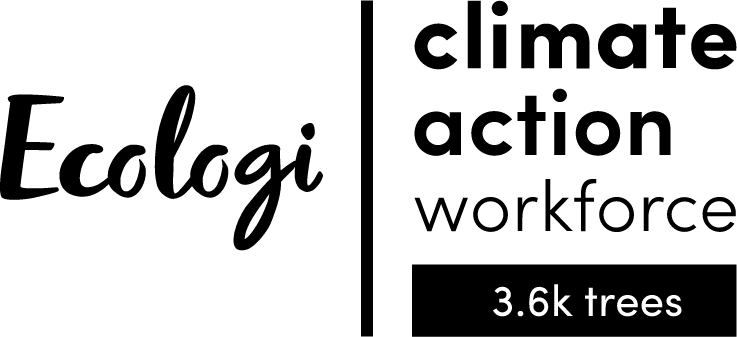 Here at Tribe Campers we are passionate about playing our part in protecting and restoring the world we live in.
Whilst the majority of our work starts with a 'vehicle'.. we want to ensure that our campers don't cost the earth … quite literally. This is why we have signed up to Ecologi to focus on and become a 'climate positive workforce.' We have committed to offsetting the carbon emissions of our employees and their daily lives, but also our output as a business. Which is why, for every van purchased we commit to planting 25 trees through responsible reforestation projects, via Ecologi.
You can follow our reforestation progress by visiting our virtual forest where you can see all the trees planted and the projects we support. If you'd like to take part in becoming a climate positive workforce, then visit our Ecologi forest profile where you can claim free trees for your forest through the referral scheme.
Keep the oceans blue & the planet green.
WE CAN'T WAIT TO SEE YOU AT SHOWS, IN 2022!
admin
20th - 22nd Jan 2023
LATEST NEWS FROM TEAM TRIBE
HAPPY CUSTOMERS ARE WHY WE DO WHAT WE DO!
Recent Customer Collections!
THIS MONTHS FEATURED AWNING
Vango Kela Airbeam
An excellent space to spend time with friends and family, the hugely popular Vango Kela drive away awning inflates in a few minutes leaving you with more time to enjoy your break. Designed to attach effortlessly to the side of your camper.